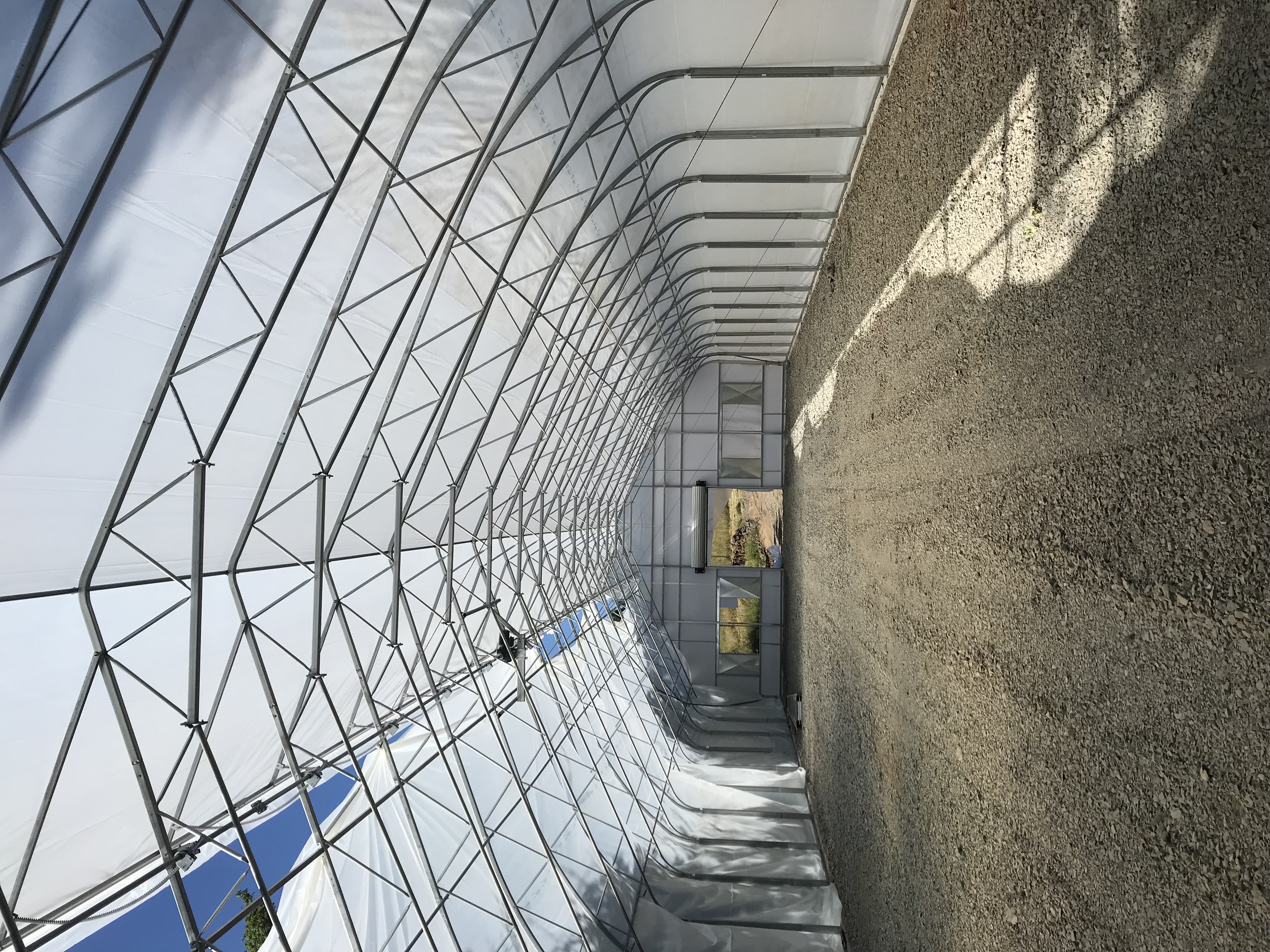 If you're a professional farmer or a hobbyist looking to improve the quality of your greenhouse crop yield, you're going to need an agricultural film that can help you combat condensation and the other elements that can harm the growth of your plant life when it's in the greenhouse stage. However, it is important to know what type of cover to use to get the best results.
All plastic greenhouse films offer different levels of protection depending on the type of sheeting, tensile strength, and condensation resistance you choose. If you're looking for a superior grow that is going to yield the best results after one year, you might want to consider a clear greenhouse plastic film that has been proven to work. While polyethylene plastic is typically considered a great option for greenhouses,Pro-Tect's Clear Reinforced Greenhouse Plastic is even stronger.
Perhaps you don't need something quite as durable to withstand harsh weather conditions and instead need a plastic greenhouse film that will distribute light evenly among your crops. In this case, you might want to look into diffused plastic. In this blog, we will go over the difference between using diffused plastic and clear reinforced plastic in your greenhouse.
Clear Reinforced Greenhouse Plastic
As we briefly mentioned, clear reinforced plastic greenhouse and agricultural films offer extremely strong protection from the elements, especially when it comes to UV rays. Exposing your crops to excessive amounts of sun can result in losing a lot of your yield throughout the summer season.Pro-Tect's clear reinforced greenhouse plastic is durable enough to withstand the UV rays of all four seasons.
Compared to 6 mil polyethylene plastic, reinforced greenhouse plastic sheeting strength is much stronger and more versatile. This is especially true if you're growing your crops in harsh weather conditions. Regular 6 mil greenhouse plastic will not be as durable and will degrade much more quickly when exposed to high amounts of UV light. Clear greenhouse plastic, on the other hand, can handle excessive amounts of UV light by stabilizing it enough to last for at least 10 years.
This highly durable agricultural plastic film is superior to your standard polyethylene cover because of its weather-resistant qualities. Because of its strength, your yield will be less susceptible to rot, mildew, and fungus that can otherwise get out of control without the proper protection from the sun.
Another great benefit to going with a clear reinforced greenhouse plastic is that it doesn't expand, contract, or tear because of its extreme durability which is perfect for Midwestern climates with hot summers and bitterly cold winters.
The final benefit of choosing a clear greenhouse film is that it is better at controlling condensation inside your greenhouse compared to your run-of-the-mill polyethylene plastic coverings. Clear reinforced plastic allows your greenhouse to maintain its temperature during the night which contributes to a better grow cycle and a higher crop yield.
Luminance Light Diffusion Greenhouse Plastic
If you're looking for an alternative to the highly stable and durable clear reinforced plastic, you might want to consider light diffusion greenhouse plastic. This type of plastic film can also prolong your growing season and increase your yields. Light diffusion plastic shouldn't be confused with light deprivation plastic. Instead of blocking the light, this diffused plastic evenly distributes the UV energy that plants need to thrive. Diffused plastic can reduce shadows and optimize the amount of light your crops receive during the day.
Because diffused plastic disperses the light that enters your greenhouse, the intensity of the light that hits your crops will not be as high compared to using clear reinforced plastic, however, the total light transmission will be the same and will offer a more balanced distribution throughout your entire greenhouse. With this type of agricultural plastic film, shadows are greatly reduced which allows for the UV energy to be distributed more evenly on your crops. This leads to less damaging sun exposure to the top portion of your plant which will enhance the photosynthetic process that occurs in the lower canopy of the plant.
It has been shown that light diffusion greenhouse film can increase crop yields by 30 to 40%. In some cases, it has even increased yields by as much as 85%!
Summary
Now that you know the characteristics of both clear reinforced plastic as well as light diffusing plastic, you can make an informed decision about which plastic film is right for your greenhouse. If you're looking for a durable plastic cover that can withstand all types of weather, then you can't go wrong with Pro-Tect's Clear Reinforced Greenhouse Plastic. But if you don't need something so heavy-duty, and are more concerned about distributing UV light evenly across your crops, then Pro-Tect's Luminance Light Diffusion Greenhouse Plastic is another excellent choice.
Sources
https://shrinkwrapcontainments.com/p-97-clear-reinforced-plastic.aspx
https://shrinkwrapcontainments.com/c-27-greenhouse-and-agriculture-films.aspx