Construction Shrink Wrap is valued for its weather-proof, long-lasting and durability qualities. When installed properly, Shrink Wrap provides a strong, long-lasting barrier against harsh weather elements. This construction plastic allows construction companies to win bids by staying on schedule and cutting cost on production time.
Shrink Wrap allows natural daylight in while providing climate control. This is a significant option for contractors who wish to continue working through the winter. Construction plastic wrap is also a great option for their customers who would like to add on new construction during their slow, down-time in the winter. There is advice everywhere on how to win construction contracts and we believe this is a great contribution!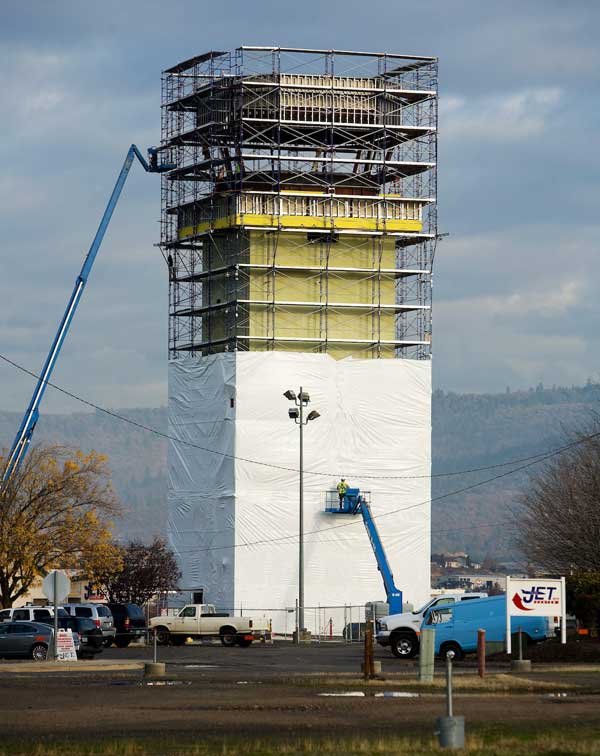 Oregon Construction Protective Wrap
This temporary weather protection for construction is highly compatible with scaffolding and framework. It provides a high level of emissions control with impenetrable walls, fully sealed joints, airlocks, re-sealed airways and negative air achievement. Construction shrink wrap also provides containment against hazardous materials (lead/ asbestos, dust, overspray, mold and mildew).
Don't be subjected to harsh working environments when you can use the "State of the Art" Shrink Wrap Process to improve your working environments for rapid production and less downtime for your workforce.